---
Save time & reduce friction by working with your WordPress Clients visually
---
Allow your clients to visually submit feedback and requests directly on their own website, while keeping it all in one place.
Saving you and your clients countless hours by getting straight to the point and getting things done!
○ Get Content ○ Approve Designs ○ Provide Support
---
Get Notified When We Launch
---
---
---
---
Serve your clients and save countless hours
Getting your clients to provide detailed feedback for your work is one of the biggest issues for WordPress consultants and digital agencies.
WPFeedBack is an intuitive and responsive WordPress feedback plugin that will allow your clients to simply click an item on their own website and comment on it. While collecting the technical information, priority and status.
Giving you the perfect amount of details you need so you can perform revisions, collect content and provide support in a jiffy.
---
No Spreadsheets
No more endless color-coded spreadsheets for every revision, what are you, an accountant?
---
No Fragmented Emails
No more opening every email thread in a new tab to work out exactly what your client is trying to say.
---
No Extra Logins
We all forget passwords, especially when you need to remember 5 different logins, it's not our brain's fault!
---
No Back and Forth
No more endless email and phone conversations, no need to share your screen and hide your secret Netflix tab.
No Wasted Time
Time is precious, instead of wasting it on deciphering the last addition to a revision spreadsheet, you could be learning French.
No Misunderstandings
Keep it as clear as crystal and reduce stress levels to the point it'll feel like you're on holiday.
YES to simplifying your client communications
If you're building websites for clients on WordPress,
this plugin is going to save you dozens of hours and A LOT of headaches.
---
Instead of using spreadsheets, countless emails, phone calls or even the costly advanced prototype, feedback and support tools found on the market; WPFeedBack will allow your client to simply click a section of their website and make a request.
They can add the priority, the urgency, include a screenshot and write the request.
Not only that though, but the plugin will also bind the request to the div the client chose and will automatically collect the browser type, screen size and other technical information, meaning you can stop guessing the exact scenario where the issue or request occurred.
🔒100% secure | No SPAM | Opt-out at any time
How it Works
The only WordPress feedback plugin that allows you to…
---
---
Collect Website Content
Show your client exactly what content you need and where it will be placed on the website, to help them provide the content intuitively and stress-free.
---
Approve Your Designs
Present your designs to the client, allowing them to comment on a specific element they need changing without needing to teach them how to provide feedback.
---
Provide On-going Support
After the launch, your clients can still click any element to ask for changes, additional features and point out bugs that need your attention. Allowing you to maintain a long term relationship.
---
---
Internal Communications
Businesses with multiple admins working on the website can communicate among themselves. For an unprecedented level of efficiency within the team.
Manage All Communications In One Place
Either work on each task on the relevant page OR use our Task Management Center to manage all the website's communications in one place thought the intuitive dashboard.
Hover the image for more details
---
Get Started Now
---
Should You Choose Us?
Revolutionising client communications for WP pros
| | Spreadsheet | Emails | InVision | WP FeedBack |
| --- | --- | --- | --- | --- |
| All tasks in one place | | | | |
| Live notifications | | | | |
| Taks Status/Priority | | | | |
| WP Admin Commenting | | | | |
| 1 Click File Uploads | | | | |
| Multisite Compatibility | | | | |
| No screenshots | | | | |
| No extra logins | | | | |
| On-site feedback | | | | |
| Collect tech specs | | | | |
| White label | | | | |
| Built into the site | | | | |
All In 1 Place
Manage tasks on each page & use our task management tool in the WP dashboard.
---
Live Notifications
Never miss that change request that your client sleepily sent at 2 am again.
---
Status & Priority
You'll always be able to keep track of what needs to be done fast and what can wait.
---
No Screenshots
Receiving a screenshot made in paint be gone, screenshots are as simple as clicking.
---
No Extra Logins
You and your clients no longer need to remember 5 different logins to interact.
---
On-site Feedback
Visual feedback without having your clients having to do anything but click.
---
Tech Specs
Find out your client's specs. You can be disappointed in private now when it's IE.
---
White Label
Don't like our branding… That's fine, we guess. You can completely customise it all.
---
Built Into The Site
Teaching your client to use their own website is hard enough, please no more.
---
BONUS: Empower Your Client
It's not easy to get your client used to the WP dashboard. By moving all your communications directly into their website, you help them feel comfortable in the new environment, helping them appreciate the website as the incredible marketing tool that it is, rather than another fancy calling card. Which results in more work for you.
BONUS: Save Countless of Hours
Efficiency is key for being a good freelancer or agency. You shouldn't spend your time guessing or searching for the real meaning of your client's request, shouldn't jump from one platform to the next just to reply and shouldn't let your clients dictate how and when to reach you. With our solution, you won't.
---
Frequently Asked Questions
---
Will this plugin work with my theme?
Yes. Our plugin is designed to work with any theme available on the market.
We're looking at the raw HTML rendered on the frontend so that the theme you chose does not affect the use of the plugin.
Can I trust you?
Well, we're here to earn your trust.
I CAN tell you that my team and I have been building WordPress sites for clients for 9 years, building 250+ professional websites, from $2,500 up to $80,000 per project, all with nothing but 5-star reviews.
Personally, I started by designing websites to clients while touring the world with my band at the time and later launched and scaled my agency to 6 figures in the first year.
I have a team of developers, designers and support experts to help me make this solution awesome, all that with your amazing feedback and help, we believe that this solution can become a new standard for WP pros all around the world.
🤞
What if I already have a system in place?
First of all, that's great, you're already ahead of most. It really just means you felt the same pain we did when you're trying to serve your own clients.
Here at the Agency, we tried it all:
I started by having no system, allowing clients to contact me however they like. But then when I had to find a piece of information or after I found myself avoiding my FB messenger feed, or getting these annoying 2-minute voice messages on WhatsApp,  I searched for a real solution.
I then tried getting them used to just sending me emails, but then I'd get 5 emails, with no subject line, with each file in a different place.
Ok, so let's try inviting them to the project management system.
I started with BaseCamp, then moved to Trello, so it's easier for them. But it meant they need to manage yet another platform, just for our collaboration.
Then we moved to a support desk. at $80 per user, I'm spending thousands on the solution. But then my team and I are spending so much time doing admin. I even hired a VA just to manage the support desk.
Plus for big projects, having all the tickets coming in from email into the support desk. Things became messy, so we manage the big ones on massive spreadsheets that we shared with the client to list all the issues, status, urgency and so on. But then again, things quickly lose context. When it's just a sentence out of 100 lines with no visual aids.
Our solution will help you at any of these stages. I wish I had when I first started and I can see the direct effect on my own agency.
Can domains be removed as old projects complete and new ones come online?
Yes, they can, you can transfer the license between domain is you'd like. As long as there is 1 active domain (or more for the higher plans).
That being said, the way I see it, once you get the client used to using the tool, you should keep using it for the ongoing support!
Why would you then train the client on a new process if he's already playing ball??
Originally, the tool was built as a support tool rather than get content and approve designs but it saved us so much time on the support side that we gave it a test from day one with some new clients and since they have gotten used to it, it was even easier to get them to keep using it for post-launch support.
What if I don't like the plugin?
No problem, you will get 30 days to check and decide if our solution is right for you. If you feel that it isn't, we will issue a full refund.
What am I signing up for?
You will be notified when we launch and to thank you for joining at this early stage - saving you up to 30% on our upcoming plans, plus the countless hours trying to understand what the client is talking about 😉
You will be among the first users to receive the first and only client communications solution for WP professionals that is built into the client's site.
Don't get me wrong, we already tested the plugin with our beta group (initial 100 WordPress freelancers and agencies) and are using it within our London agency so you know you're a getting a solution that works!
Will the plugin effect my website's speed?
Speed is cruicial for any successful website and we take this part very seriously.
The plugin is an admin tool so it loads only when the users are logged to the site. You can choose the user roles that are allowed to leave comments so it's mostly used by admins and editors.
Even for them, it's pretty annoying when the backend is slow so we're loading the details of each task on click, which means that you're loading only the ticket you're currently working on allowing us to reduce the effect on the speed to the minimum.
The speed can be compared to loading a small comments feed on a blog post.
What is the difference between you and InvisionApp?
InvisionApp is a great platform for prototyping, the visual logic of allowing your client to simply click to provide feedback is shared between us. But when it comes to WordPress sites, a lot of the times it's easier to build the page directly in the browser using one of the many visual design tools out there rather than start on a design software.
When we tried InvisionApp for one of our projects we had to build the page on WP, then take a screenshot and upload it to InvisionApp and map the entire page to the targets it sends to - linking nav items, buttons and inner links to other pages (or screenshots), so that the client can comment on the design and features.
We ended up with 107 screens to manage (On-page actions like tabs or accordions also require a screenshot of their own). So we spent a few hours designing a page, then another hour setting it up on InvisionApp.
Then, after the client added her comments, we went back to WP, made the needed changes, took another screenshot and replaced the previous screenshot on InvisionApp.
If a section changed, or we added/removed a section, all the link mappings were misaligned, so we had to move them around to the new positions.
It gave a good experience for the client but cost us hours to manage and maintain.
Plus, in a responsive website, we had to create a different screenshot for each breakpoint which tripled our work.
AND we had to get the client to form a habit of logging in to InvisionApp every time they want to review or request a change.
WPFeedback removes all of this friction from both your side as the designer, developer or agency as well as from the client side, so now instead of them going into yet another 3rd party platform, they will get used to visiting their own website. Helping them confront the WP dashboard and feeling comfortable using it. Thus helping them appreciate the incredible value that can be achieved through a WP website and inspiring them to keep adding new features and iterating the website resulting in more work for you.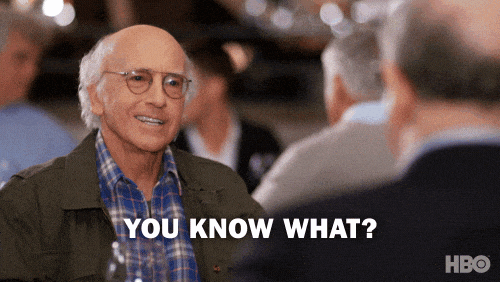 👇